Artwork for Sale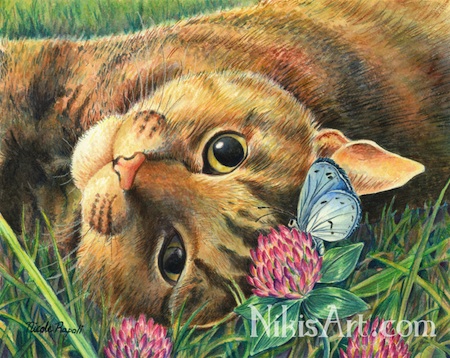 "Puka"
8"x10" watercolor.
I'm happy to say the original painting of Puka has sold, and all proceeds were donated to Precious Paws of New York.
More artwork for sale coming soon. In the meantime, please check out my other shops below.
Top
Commissions Pricing Info
Below is the pricing chart from the Pet Personas portion of my website to give you a general idea of what I charge for watercolor portrait work (prices
are subject to change).
For all other commission inquiries, please email
me for a quote.
Please note, the prices quoted in these charts are starting prices and are subject to change. Additional elements will determine the final price. For more information visit the
Pet Personas ordering and pricing page.
Watercolors
Size
Starting Prices
5"x 7"
(size only available for classic portraits)
$99+
(max one pet)
8" x "10"
$150+
(max two pets)
9" x 12"
$190+
11" x 14"
$240+
16" x 20"
$300+
Top
My Other Shops



Top